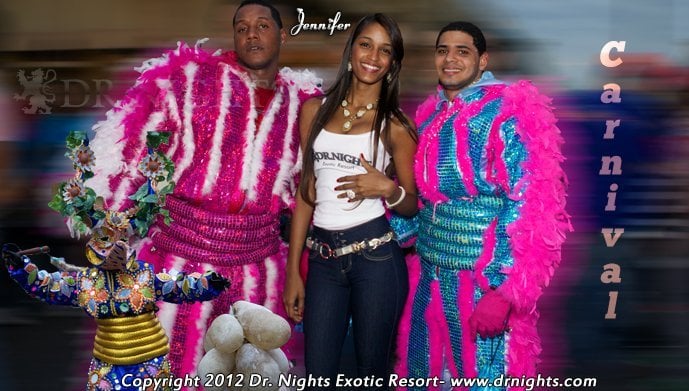 We would like to thank all the clients from Puerto Plata (POP) who participated in our experimental excursion to the Yearly "Carnaval (Carnival)" Event. We had a great time and we are pleased to announce due to the success of this excursion we will be offering it annually every February, for those of you who are not familiar with the Carnival event.
Carnival is celebrated the entire month of Febrero/ February filling each weekend with parades, events and competitions. Each town offers their own twist to the event. However, the best parade is considered to be in the town of La Vega. The celebration climaxes on or near the 27th of February, Dominican Independence Day. It is an experience that everyone should have some time in their life. Visitors and Dominicans alike wait with anticipation for this time of year. The celebration brings with it so much color and tradition from the vivid colors of the costumes, the spirited music and lively dancing. The droves and crowds of humans with voices raised. Experiencing the electricity (even if the electric power may be out) coming from the participants and viewers alike as all join in the festivities. Carnival is a true Dominican experience.
Tour Details:
This excursion will be offered yearly in the month of February every Sunday. Excursion is only being offered to Puerto Plata clients (Punta Cana clients will require more travel time, extra fees will apply). Entourage will pick you up at the resort at 1 PM, We roll Dr.Nights style, in other words, upscale all the way baby!
Excursion Time: from 1PM -6PM
Travel time 1:30 H each way.
1) Resort transfer
2) Bodyguard
3) VIP Host
4) Carnival VIP Area
5) 2 Girls
Package total $1600 USD
Excursion may be added to your vacation package on request.
THINGS TO DO