Dr.Nights presents The Ultimate All-Inclusive Experience with Erotic Hotel Packages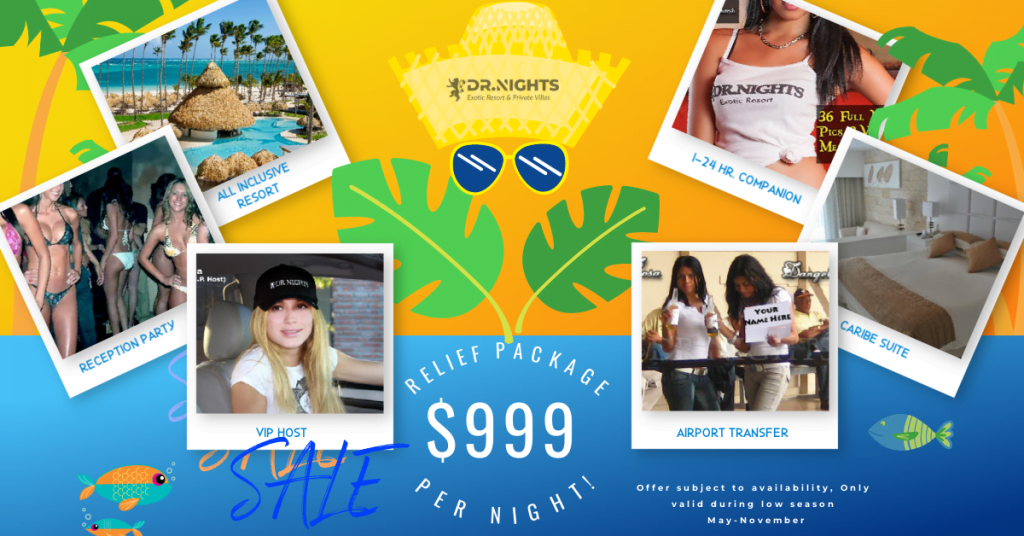 Erotic Hotel resort for couples and singles in the Dominican Republic is perfect for erotic vacations packages
Welcome to the world of sex tourists & sandy beaches where your deepest fantasies come alive. Today, let's embark on a journey to explore the exotic Dr.Nights Resort and its exclusive sex vacation packages. Just a 2-hour flight away from most major cities, this destination is a world of pleasure waiting to be discovered.
Special : stay 6 nights with our Relief Package or our luxury villa
When planning a getaway, many of us dream about pristine white beaches, tropical climates, and the chance to unwind and recharge. But what if we told you there's more to vacations than just sightseeing and lounging around? Welcome to the realm of adult-exclusive vacations, a place where you can explore your desires and fantasies without any inhibitions.
Book luxury private villa
Dr. Nights and the unique all-inclusive experience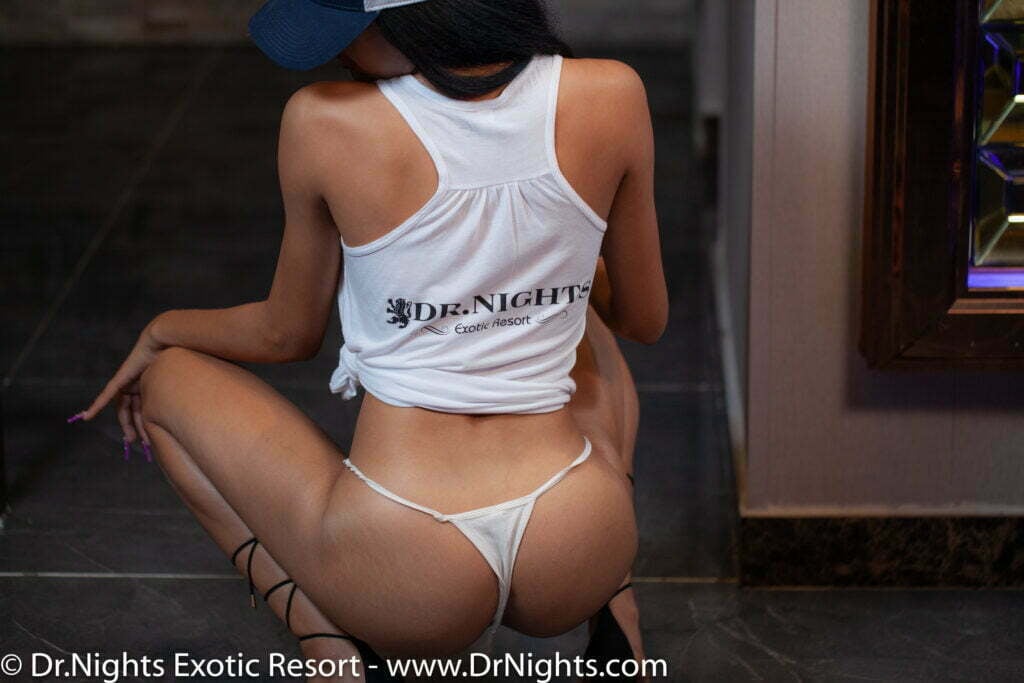 Dr.Nights Resort takes the concept of an adult vacation to a whole new level. It's not just about providing you a place to unwind; it's about creating an environment where you can freely express your sensual desires. With a focus on safety, privacy, and the utmost discretion, and safety . Dr.Nights Resort offers a range of sex vacation packages, each designed to cater to the deepest fantasies of its guests.
Brief history of sex vacations in the Dominican Republic
Sex tourism has been a growing phenomenon in the Dominican Republic for years. The south coast's Boca Chica and the north coast's Sosua are renowned hotspots for adult entertainment. These locations transform from average tourist locales during the day into vibrant hotspots at night, with prostitutes easily found mingling in bars and clubs however safety was a concern for upscale gentlemen.
Ever since 2007, when a former escort agency owner brought to life the idea of a sex resort, visits to adult-only resorts such as Dr.Nights have climbed steadily. This growth is attributed to the more liberal generations that are emerging, who are open and receptive to new adventures and experiences.
The Concept of player vacations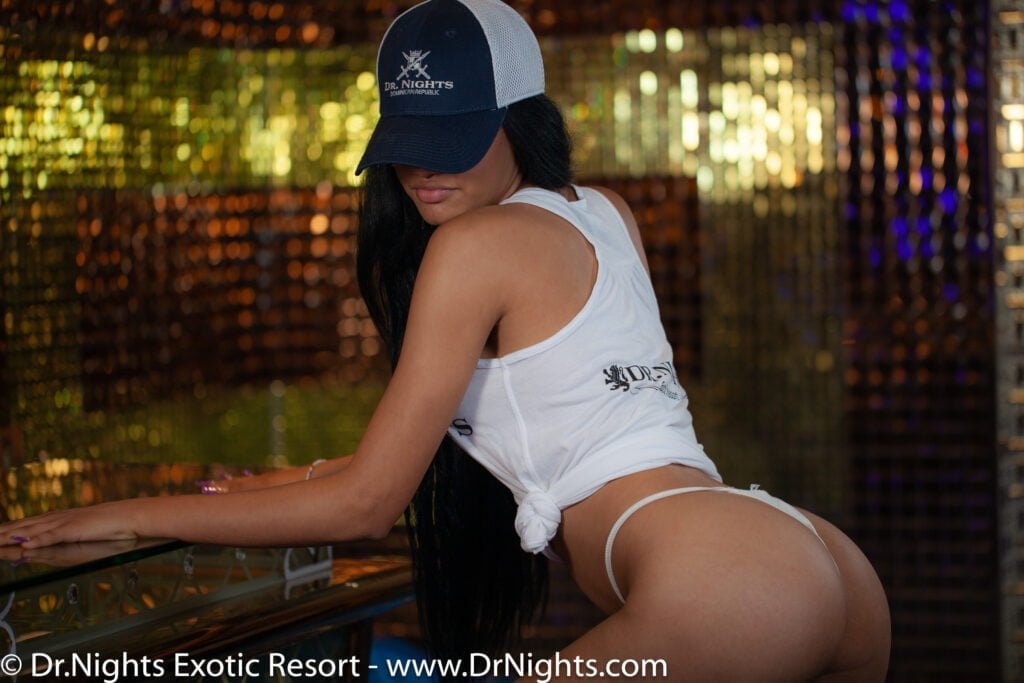 Sex vacations are becoming increasingly popular as adults seek exciting new adventures. Rather than sticking to traditional travel experiences, they're turning their travels into brand new experiences that push the boundaries of their comfort zones. In these adults-only resorts, intimate encounters aren't just part of the landscape—they're the main attraction. All our erotic vacations packages include girls per day for 24 hrs. each.
Understanding what sex vacations entail
A typical sex vacation package at Dr.Nights includes luxury accommodations, airport transfers, all meals and drinks, and the companionship of beautiful escorts. Specific details depend on the pack age you choose, but one thing is for sure: every package is designed to provide an unforgettable experience.
The rise in popularity of ultimate sex vacation erotic hotel
Adult-only resorts are gaining popularity rapidly. While some Americans prefer to stay closer to home, others find themselves drawn to places like Dr.Nights Resort and Spa in Puerto Plata, Dominican Republic. This resort caters not only to singles but also couples, swingers, and hedonists. Offering a beach butler service, guests can sunbathe whilst sipping on endless supplies of rum punch or coco locos.
visit our reservations page
Inside Dr.Nights Resort and Spa beautiful oasis
Nestled in a paradise-like setting, Dr.Nights Resort and Spa offers luxury accommodation, breathtaking scenery, and a myriad of activities. This adults-only resort promises an uninterrupted and unique vacation, satisfying the cravings of both singles and couples.
optional excursions or book dominican republic – packages
Overview of the resort and its amenities club sex resort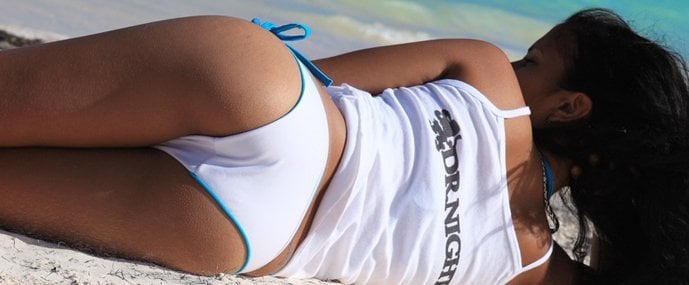 From sea-view suites to private villas, each room at Dr.Nights is designed with luxury in mind and equipped with all the amenities you'd expect from a top-tier resort. In addition to adult-themed activities, you can enjoy watersports, fishing, golfing, horseback riding, or simply lounging by the pool or beach. nightly erotic show, night club tours with bottle service or enjoy our erotic massages, or play 18 holes at cocotal golf & country club
Understanding the guest demographics: Singles, Couples, Swingers, Hedonists
The clientele at Dr.Nights is diverse, ranging from singles looking to live out a fantasy to couples wanting to add a spark to their relationship. Swingers frequent the swingers resort for its liberal atmosphere, whilst hedonists take pleasure in the freedom to express their carnal desires without judgement.
An All-Inclusive Experience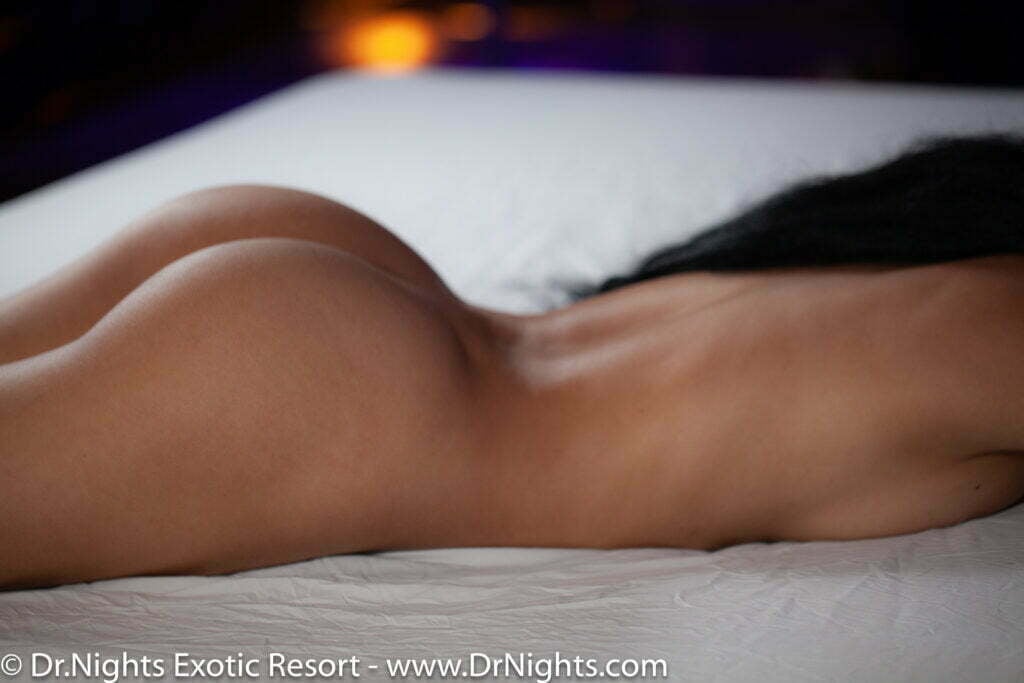 The beauty of Dr.Nights lies in its all-inclusive adult vacation packages. When you're at Dr.Nights, the term "All-Inclusive" takes on a whole new meaning. Here, everything from your luxurious suite to your delicious meals, refreshing cocktails, and even the beautiful lady companions are all included in your package.
Details of the "relief package"
Resort in the dominican Republic : Under the 'relief package', Dr.Nights ensures the safety of guests by having all ladies undergo regular health screenings, including STD tests. Privacy and discretion are paramount at Dr.Nights, so you can be confident that all your activities and interactions at the resort remain confidential.
mans erotic vacation
Highlighting the gastronomy, entertainment and safety measures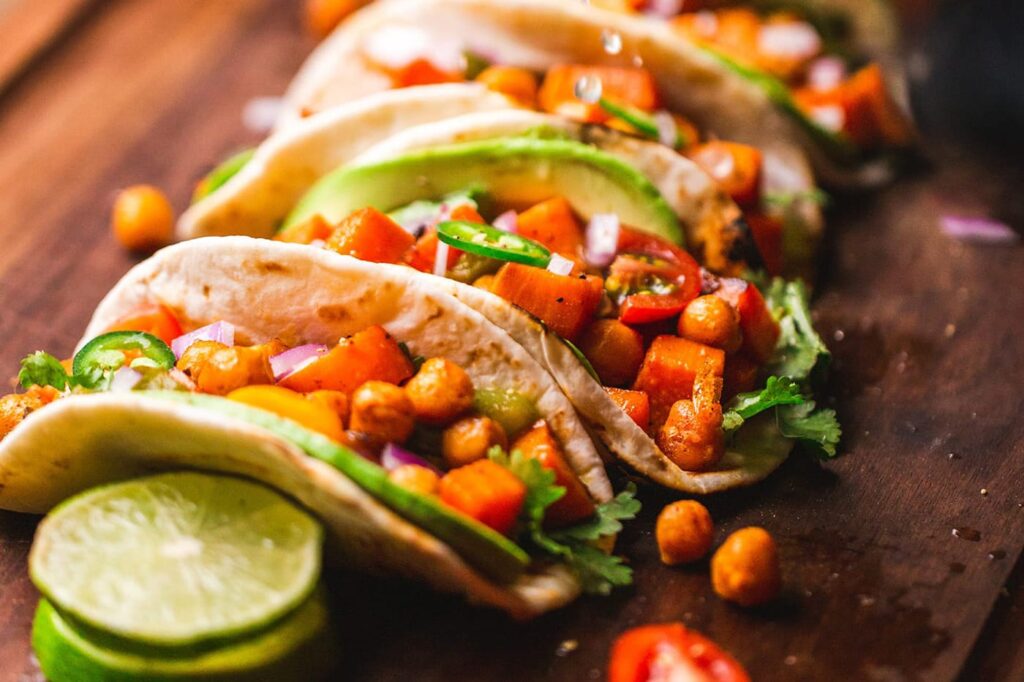 Guests at Dr.Nights are spoiled for choice when it comes to gastronomy and entertainment. From local delicacies to international cuisine, the resort's chefs prepare mouth-watering dishes that cater to every palate. As for entertainment, aside from the adult-themed activities, guests can participate in water sports, go fishing, play golf, ride horses, or simply lounge by the pool or beach. Safety measures, including regular health screenings for the ladies, ensure a safe, secure environment for all guests.
Personal Experiences at Dr.Nights
Over the years, many guests have shared their personal experiences of their time at Dr.Nights. Let's have alook at some of these testimonials to help paint a clearer picture of what you can expect from your sex vacation at Dr.Nights.
Sharing testimonials of visitors
One guest shared how her boyfriend surprised her with reservations to Dr.Nights. Having never been to such a place before, she was pleasantly surprised by the resort's open-mindedness and acceptance. She found it liberating to be in a place where she could walk around naked and feel comfortable in her own skin.
Another visitor compared his experience at Dr.Nights to his previous adventure on an adult-only cruise. In his words, the experience at Dr.Nights was far more exciting, as it offered him the freedom to explore his fantasies without any inhibitions.
Reason our guests keep coming back: Overcoming misconceptions and setting expectations right
Many people have misconceptions about sex vacations, often assuming that they are solely for swingers or people interested in sharing partners. However, Dr.Nights offers a variety of packages catering to different preferences, including options for more private couples and individuals. From the High Roller vacation package to the private villas with dedicated staff, there's a package suited to every guest's desires.
Beach club at our Erotic Hotel for your erotic vacation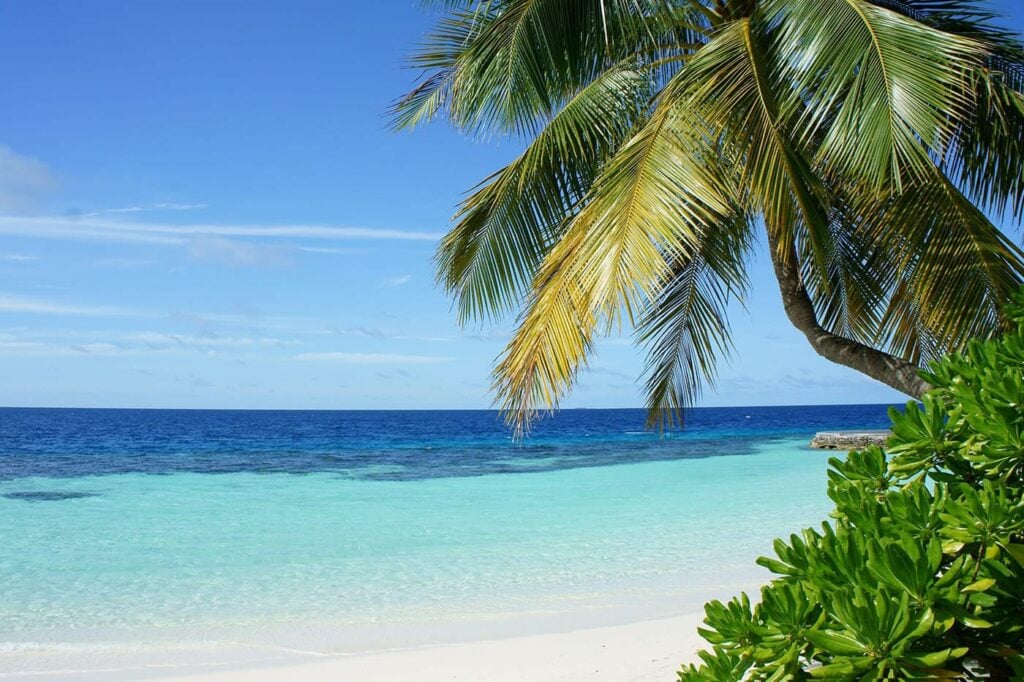 Dr.Nights Resort offers the perfect blend of relaxation and excitement. Its sex vacation packages are designed to provide an unforgettable experience. So why wait? Dive into this enticing world, and you'll return home with memories that will last a lifetime. Embrace your desires, explore your fantasies, and indulge in the ultimate vacation experience. After all, you deserve it!
Why Dr.Nights is a unique sex vacations – Dominican
for your long deserved adult vacation
What makes Dr.Nights stand out is its commitment to providing a safe, discreet, and judgement-free environment for guests to explore their sexual fantasies. With a variety of sex vacation packages to choose from, Dr.Nights goes above and beyond to ensure that each guest's unique desires and expectations are met. Add to this the beautiful location, luxury accommodations, excellent service, and a host of exciting activities, and you have a one-of-a-kind vacation destination.
sex vacations at Dr.Nights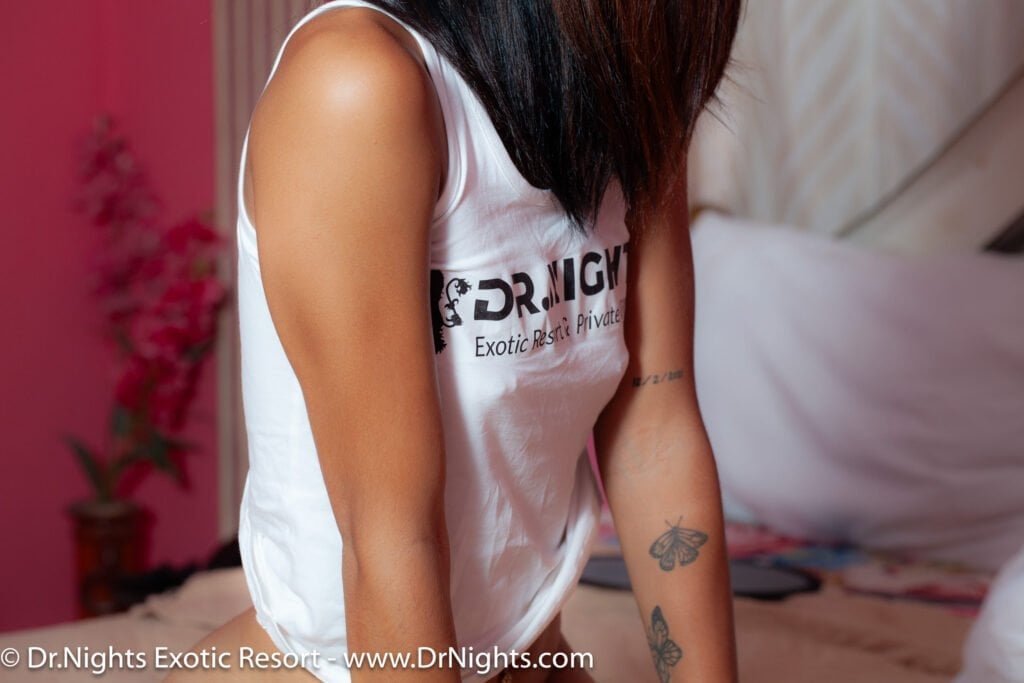 Whether you're looking to add a spark to your relationship, live out a fantasy, or simply enjoy an adults-only vacation in a beautiful Caribbean setting, Dr.Nights Resort has something for everyone. And remember, at Dr.Nights, your privacy and safety are paramount, so you can let loose and enjoy your vacation worry-free.
Erotic Hotel FAQ: