Unlimited Pleasure
Sex resort vacations with over 80 girls on location, Our selectively chosen companions will ensure you have the best sex vacation of your life. Come to our sexual resort paradise! What are you waiting for?
Unlimited Adventure
Dr.Nights sex resort is the only sex vacations sexual resort to offer themed packages, from the "Valentines Day Package" to the "High Roller Package", we are experts at delivering seamless adult sex vacation packages. You just book your trip and we will handle all logistics.
Unlimited Luxury
First class accommodations along with upscale European girls now available at Dr.Nights adult vacations sex resort in Punta Cana and Puerto Plata location. Only a 2hr. Flight away from the USA's easternmost tip. Now you have the best of both worlds; the extreme beauty of European girls and an island retreat with the warmth of paradise at our sexual resort .
Sex Resort
Soaking up the sun is a whole lot easier at this popular vacation sex vacation resort where the girls can go topless near the pools and beach (apart from an optional towel to dry off from the pool). You'll find a large crowd of resort guests chilling by the beach or poolside bar conversing and passing the time in this beautiful oasis. You'd think you were at any traditional resort until you realize there is a beautiful model included in your vacation package.

Many adults are seeking new adventures and this is one way to turn your travels into a brand new experience. Visiting Dr.Nights adults only resorts is growing with popularity as adult vacations grows throughout the country, the curiosity and enjoyment of sex tourism is growing as well. And yes, that means you might see a few more intimate encounters occurring between couples, but it's just part of the landscape at  this sex-themed destination
Sex Resort Membership has it's privileges
As a member you get to preselect a specific companion for your vacation package. Avoid surprises, view HD video and picture gallery on each companion and make an informed decision to guarantee the best sex vacation ever.
Silver
Access to Private Uncensored Picture Galleries
Pre-Selection of Companions before arrival.
View Additional Girls not displayed in Public Picture Gallery.
View more pics of your favorite DR Nights Companion, each girl has her own Gallery.
View Services offered by each companion.
Access the European Collection
View HD Videos of each companion
Platinum
Access to Private Uncensored Picture Galleries
Pre-Selection of Companions before arrival.
View Additional Girls not displayed in Public Picture Gallery.
View more pics of your favorite DR Nights Companion, each girl has her own Gallery.
View Services offered by each companion.
Access the European Collection
View HD videos of each companion
Things To Do at our Sex Resort
Anything you can image from wind surfing to mountain climbing. We have it all! Dr. Nights is the only Adult Oriented Resort which allows you to book your excursions along with vacation package.
Deep Sea Fishing
4 hours / shared charter

Buggy Adventure
Explore country side

Beachfront Horseback
Ride Along The Macao Beach

Golf Excursions
Play Punta Canas top golf courses

Top Ten Reasons to Visit our Sex Resort
In case you really need a reason to come to our " Sex Vacation Paradise " here are 10:
Couples Perspective Review
Over the summer, my boyfriend surprised me with reservations to a all-inclusive swingers resort or you can also call it an adults only resort for singles and couples that's located in Punta Cana. Dominican Republic (They appear to have another location in the same country on the north coast of the island in the town of Puerto Plata). I've honestly never been to anything like this, Except for an adult only cruise we took 2 years ago, but that was legit mainstream no kink! .I like to imagine myself as an open-minded, adventure loving thirty-something-year-old. Peeking over the brochure and looked at some information online about adults only resorts and was pleasantly surprised to read testimonials that this place was a lovely escape where "anything goes."
Finding plenty of five-star reviews of the amenities in the resort as well as the accommodation that the all-inclusive resorts adults only had. You would think that after doing a bit of background research of this place, I would be ready for what was to be expected something similar to hedonism resorts right?.
Envisioning a place filled with erotic adults only experiences and people walking around in the nude beach couples resort, utterly comfortable with their bodies. Being someone who preaches and practices self-love and acceptance, this place was definitely selling me paradise. I'm completely down to be someplace where I can walk around naked and feel comfortable in my own skin. Honestly, there just are not sufficient places like this in the world. View our top 5 FAQ's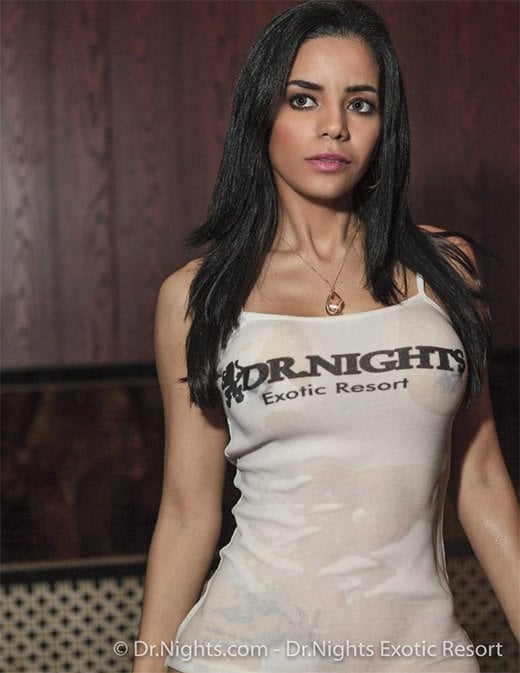 Then the day came for us to head off to our cheap Caribbean all inclusive adventure. We excitedly packed our bags and headed to the airport. My boyfriend seemed to be really stoked for the experience, which made me happy. It's been a while since we had any sort of alone time or vacation together outside of eating takeout and watching Netflix on a Saturday night. This was a significant change of pace for our relationship. After you've been together for over a decade, you do have to try new things to spice it up.( Vacation porn anyone?) :).
So why not a clothing optional resort, right?
We boarded our plane and headed out to the sex resort in Punta Cana. It was rather exciting, sitting there on the plane with all the other passengers. Most of them were probably going to visit family or take a vanilla vacation somewhere else. We giggled at the idea that no one knew that we were headed out to Doctor Nights swinger resorts.
When we arrived, we were greeted by a VIP host at the airport, he then took us to our Luxurious Cadillac Escalade SUV!, When he opened the door we peeked inside to see two beautiful companions who smiled and handed us a cold beer and cigar, Which we opted for the beer and quickly guzzled down. (We were thirsty :). The ride was awesome, it was frisky, and a great appetizer to what was about to be served. We arrived at the reception house for the main course, twenty five gorgeous escorts lined up awaiting our selection and the kindest staff that you could ever imagine. We spent 1 hour picking our main course (wink, wink) and then headed to resort for check-in The receptionist gave us the keys to our suite, which was absolutely gorgeous. It had a gigantic bed, a pretty big tub, and a view to die for, overlooking the beach. That's it, folks, we have arrived in clothing optional resorts paradise!
My boyfriend and I wasted no time trying to unpack or get too comfortable in the suite. We were ready to explore the rest of the best couples resort and check out all these places that the brochure promised. I was prepared for this.
Or so I thought.
Let me make myself clear, as someone who is an advocate for people exploring their sexuality, I'm fully supportive of adult resort places like this. In fact, as long as the adults participating are all consenting individuals, I'm pretty much okay with it. I love adult cruises and all inclusive beach resorts. Adventure is my thing. Even when people are publicly showing their passion for each other, hey, I'm here for it. It can be a huge turn-on not only for the people involved but also for the person watching…Read Full Swingers Testimonial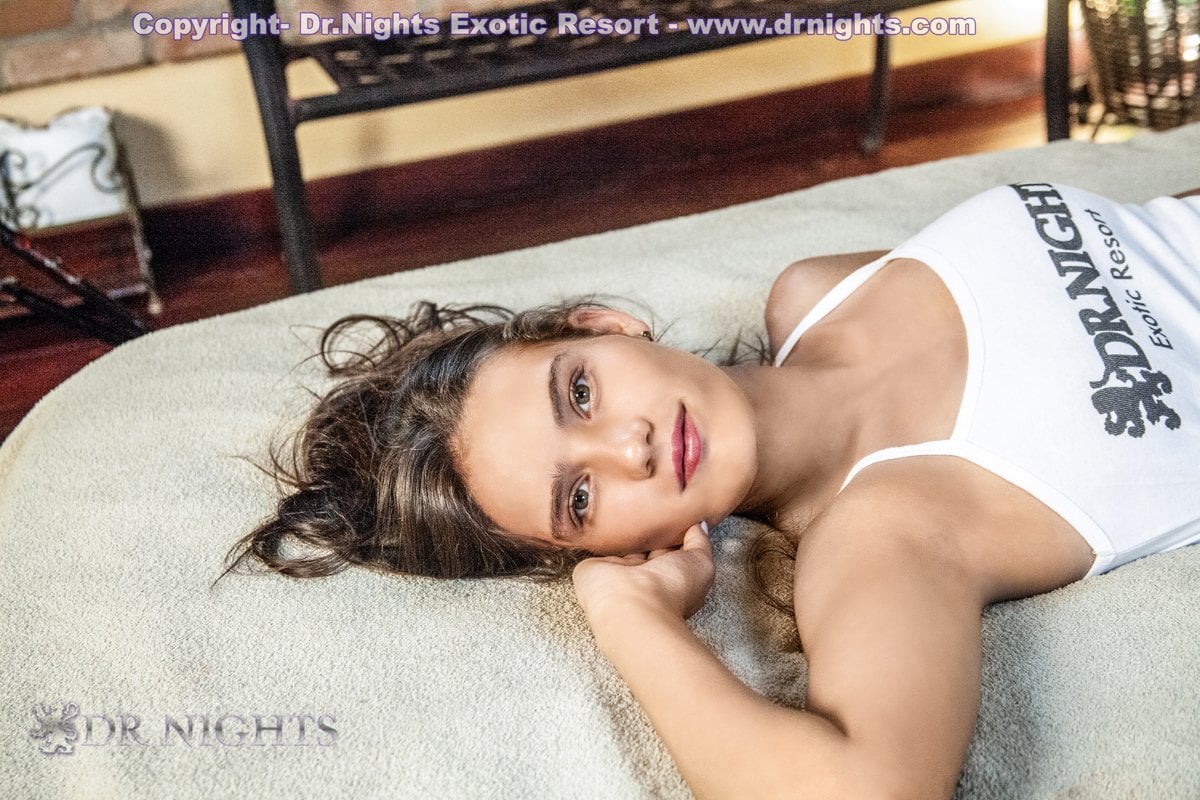 Come to Paradise!
What are you waiting for?